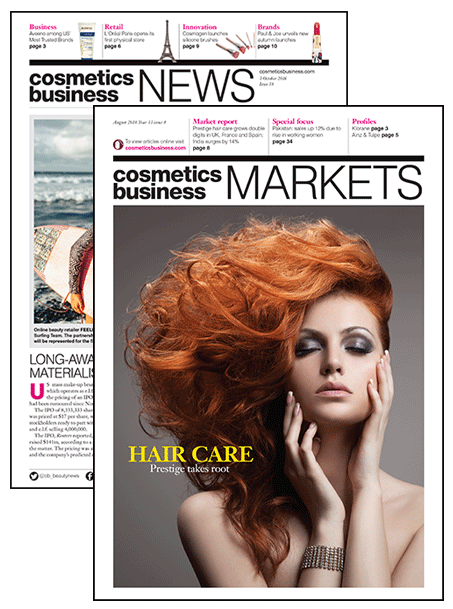 Cosmetics Business News is an international newsletter providing the latest financial news, key product launches, innovations and market trends each week.
A Cosmetics Business print subscription also includes Cosmetics Business Markets, which is a monthly magazine containing detailed market reports.
Subscribe to get:
print copies of the News (48 per year) and Markets (12 per year) delivered by 1st class mail.
12 months' access to cosmeticsbusiness.com including all subscriber content.
Digital issues of all News and Markets publications in your online library.
Subscribe now for incisive weekly reporting and monthly indepth analysis