DSM's Personal Care Business Unit provides ingredients and innovative solutions for some of the world's best-selling beauty products. Its scientific backbone, combined with local consumer insights, results in innovative and transformational ingredients and concepts that help to build brands and benefit the end consumer.
The DSM House of Naturals
A guide to DSM's natural, organic and sustainable beauty ingredients
With more and more consumers adopting healthier lifestyles, natural beauty products are becoming an integral part of caring for their appearance, overall wellbeing and the environment.
As a consequence, natural ingredients and green credentials became a priority for many facial skincare users. With technology providing instant access to information beyond the product label, consumer demands for more transparency on green claims, ingredients, and processes will continue to rise.
Clear, easy-to-understand definitions of terms such as "natural" and "organic" would go a long way towards meeting their expectations. Building on this, DSM has summarised an overview of all its naturals in the DSM House of Naturals, a portfolio of 55 ingredients that are of natural origin, verified natural or certified organic.
This range represents more than 60% of the entire DSM Portfolio and is followed by a simple 3-icon system with clear definitions fully in line with DSM's long-term commitment to providing transparent facts. This House of Naturals navigation aid offers our customers transparency as to the degree of naturalness of our ingredients and production processes.
Creating the spark in the world of vitamins
The demand for vitamins is greater than ever, with one in every two personal care products containing a vitamin. Right now, no other ingredient category inspires such awareness and feelings of trust among consumers as vitamins.
DSM will be sharing exciting new scientific discoveries that underline our commitment to our role as pioneers in vitamins, and key insights on what consumers really want. Plus we'll be showing how vitamins have a key role to play in meeting current and future trends, such as NIACINAMIDE PC.
Recent proprietary research by DSM revealed that it could prove a powerful ally in the latest challenges facing the beauty industry: environmental pollution and ubiquitous blue light.
The skin microbiome – a new hot topic
At DSM, we see maintaining balance in the skin microbiome as an integral part of epidermal care. This is because the epidermis both provides the environment in which microbes thrive and acts as a barrier, protecting the body against bacterial infiltration.
A strong epidermal barrier and balanced skin microbiome are both needed to restore, strengthen and preserve healthy skin. DSM Microbiome Beauty Approach is underpinned by two well-established ingredients that support the skin microbiome. SYN-UP improves skin barrier resilience by down-regulating bacteria activity and its induced protease activity in the skin.
PENTAVITIN balances microbial activity in the scalp barrier, reducing dryness and irritation. This concept is supported by two ready-to-use formulations.
BEL-EVEN
Future-Proof your skin against the effects of daily stress
Stress triggers cortisol release in the skin. Small amounts of cortisol helps handle stress, but excessive amounts of cortisol can damage the skin, causing unwanted visible signs of ageing like lines and wrinkles, less elasticity, and reduced barrier functionality.
Watch the video and be inspired by BEL-EVEN patented synthetic small molecule, developed for skin care applications by using a rational design approach. This active ingredient helps counteract the damaging effects of stress on skin.
BEL-EVEN selectively inhibits the enzyme 11β-HSD1, particularly in keratinocytes, but also in fibroblasts, leading to rebalanced cortisol levels. It locally rebalances the negative, long-term effects of stress on skin and visibly reduces signs of a stressful lifestyle.
Maintaining Beauty in Times of Stress
All over the world, people are increasingly concerned about the effects of stress on their health and appearance. Consumers are looking for ways to effortlessly streamline their beauty regime into their busy lifestyle, leaving them more time to relax and re-energise.
As an industry, we are called on to provide effective personal care ingredients and products that save precious time while ensuring that the needs of skin and hair for care and protection are being met – even when they are exposed to psychological and external stresses.
DSM's NO-STRESS ingredients are designed to support consumers looking to ease their stress, whether at home or on the go. Besides effective skin care ingredients it includes novel hair care formulations to ease people's stress in their daily routine and on trend sun care formulations designed to appeal to fast-living Millennials a hitherto overlooked target market.
SYN-HYCAN
Firming and remodeling by hyaluronan from within
One of the current most sought-after non-surgical procedures worldwide is cosmetic contouring, i.e. the dermal filler. Of the types of filler currently available, the most widely used is hyaluronic acid (HA).
Moreover, because of their natural-looking and reversible results, HA fillers are now the fastest growing non-invasive cosmetic treatment in the US. 50% of the body's HA is in the skin, where it plays a key role in skin structuring.
With age, HA in the dermis decreases, causing facial skin to lose volume in key areas, including the cheeks, under the eyes, the jawline and around the mouth. HA fillers counter this process by plumping up these areas and firming the skin.
With SYN-HYCAN a patented cosmetic tripeptide, there is a new solution available for an injection-free way proven to boost skin's own renewal of hyaluronic acid, resulting in a visible remodelling effect and firmer, more moisturised skin.
It significantly improves skin firmness across multiple facial areas and delivers consumer-perceivable increases in skin suppleness, smoothness, and moisture.
PARSOL: Delivering the Power of UV Protection
We're committed to broadening horizons in the sun care industry, and with two new UV filters PARSOL Max and PARSOL Shield and our ambitious investment in PARSOL products generally, we aim to revolutionise sun care.
The photostable UV-filter PARSOL Max offers the broadest protection currently available that breaks through the boundaries of UVB and UVA to continue into the blue light spectrum.
With PARSOL Shield a little goes a long way!
This photostable broad-spectrum filter efficiently boosts UVB and UVA protection across the full range of application forms at low concentrations. It demonstrates excellent compatibility with both organic and inorganic UV filters and is readily compatible with other PARSOL products, in particular.
Taking total protection into the blue
Consumers are exposed to blue light every day, whether from the sun or electronic devices.
Blue light penetrates deep into the skin and has the ability to damage all skin layers. Knowing consumers are looking for solutions that offer day-long total protection without affecting their activities, DSM is taking total protection to the next level – into the blue.
The result is two effective formulations based on cutting edge technology: UV filter(s) such as the newly introduced PARSOL Max which extends UV protection in the blue wavelength range, selected vitamins such as Niacinamide PC counteract oxidative stress, and a new microalgal bioactive called PEPHA-AGE stimulates skin's own defence – all backed by strong claim substantiation.
Download more information here
VALVANCE Touch 250: Instantly glimmer
In a fast-paced world, consumers expect that everything goes quick and perfect.
And cosmetic products are no exception: 66% of consumers judge important to have an immediate effect on the appearance of their skin (DSM survey conducted with 468 consumers).
Cosmetics have to deliver instant effects and strong benefits to consumers while offering pleasant textures and maximised comfort.
For Personal Care companies proposing such products is the guaranty to boost consumers' loyalty in matching their promise with what their formulations really deliver.
DSM is entering the field of colour cosmetics with its newcomer in the VALVANCE range: VALVANCE Touch 250.
VALVANCE Touch 250 offers multiple consumer benefits in lipstick formulation, blush and foundation.
Dare to change your hair routine with our new TILAMAR conditioning polymers
Why wait for a change? Dare to be different as fortune favours the brave. After all, your new look becomes your new outlook, so go on, do it! Hair is very emotional as it delivers a quick and effective way of saying who you personally are to the outside world. A proprietary DSM Consumer Insights study revealed that most of the people are imprisoned by a routine in hair care. However, people also want to feel a sense of freedom and therefore use their products to regain some level of experimentation and balance.
The DSM solution brings the right balance between routine and freedom: Dare to change your hair routine with our new TILAMAR polymer range & formulation concepts. Read more about our new members: TILAMAR Quat 710, 711, 712; TILAMAR Quat 641 and TILAMAR Quat 2241!

AMPHISOL K : Revealing the power of robust emulsification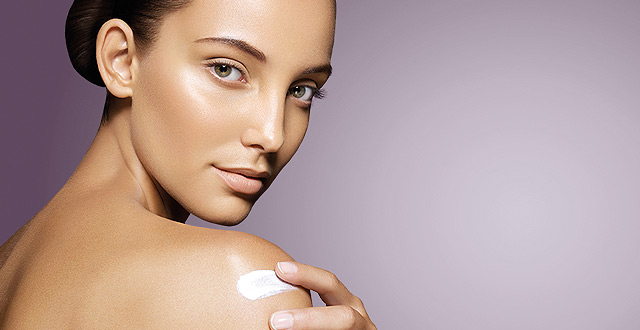 AMPHISOL K became the gold standard for formulation types difficult to stabilize. Being well established as signature emulsifier for sunscreens and convinced with compelling emulsification power in other applications as well. AMPHISOL K provides highest flexibility for various application forms such as from creme to sprays or over a broad pH-range. This emulsifier is proven for thermal and long-term stability. For the first time, DSM has visualized the mechanism of action of AMPHISOL K in a video. Do not miss it – Read more
Alphaflor; Amphisol; Parsol; Tilamar; Valvance.