Product Development Technologist – Hampshire - £35-45,000
Have you got the technical know-how and the creative flair to bring new products to a competitive market?
Joining this booming ambitious FMCG company where the culture is one of innovation and disruption with an ethical twist and an enjoyable working experience. You will manage the development, implementation, enhancement and quality of all new and existing product formulations.
Using your excellent communication skills and experience in project management to ensure all new projects are delivered to the required brief on time and within budget. Liaising directly with the external contract manufacturers on all projects to ensure the products are to the required high standards.
You will work alongside the other departments to define, shape and design new products from concept through to shelf that are in line with brand and company strategy. Knowing your market inside out you will be able to identify and analyse market trends and consumer research to develop a competitive advantage.
You will own, manage and maintain a raw material database, including selecting and auditing suppliers.
To fit in with our funky team, you must be authentic, agile and honest.
Does this sound like the next move for you? Contact us today!
(Ref AE1231).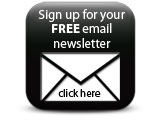 Email your CV to ae@arthuredward.co.uk or contact:
Heidi Bannister 01183 778 393 / 07747 792 272 / heidib@arthuredward.co.uk
Ana Filipa Calado 07792 958 152 / filic@arthuredward.co.uk
Melissa Shifrin 07803 504 100 / mels@arthuredward.co.uk
Holly Stanley 07384 256 771 / hollys@arthuredward.co.uk
Ben Ford 07710 392 825 / benf@arthuredward.co.uk
Christina Krajewski 07342 883 457 / christinak@arthuredward.co.uk
Joseph Bannister 07546 435 243 / joeb@arthuredward.co.uk
Companies