Avon CFO resigns
Avon Products' Executive Vice President and Chief Financial Officer, Kimberly Ross, has resigned effective 2 October 2014. While the company completes the search process for a permanent replacement, Robert Loughran, Vice President and Corporate Controller, will be appointed Avon's acting CFO.
"Kimberly has been a strong leader for Avon over the past three years. I appreciate her partnership as we've worked together on Avon's turnaround journey. We wish her all the best in her new role," said Avon CEO Sheri McCoy. "We have an outstanding finance leadership team and I have full confidence in Bob and the team during this transition period."
"I'm proud of the work that's been accomplished by the team at Avon. I believe it is laying the right foundation for the future and I look forward to working with Bob and Sheri during this transition," added Ross.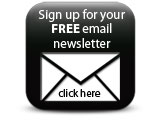 Loughran has been with Avon for ten years, serving as Vice President and Controller since 2012.
Companies