Customer Support – Essex – £18-20,000
An experienced customer service representative
Do you have the experience to offer glowing customer service?
Are you passionate about all things beauty?
As an experienced customer service representative, you will be the main point of contact for this young and sparkly makeup brand.
Using your excellent communication skills and flawless attention to detail to reply to emails, live chat with customers and chatting with customers on the phone.  You will take full responsibility for processing refunds /returns, answering queries, explaining processes and policies.
You will act as a true ambassador for the brand using your acquired knowledge of the beautiful product range to recommend to the customers.
If you want a new role where you can use your passion for products to help customers this is perfect for you.
(Ref AE1114).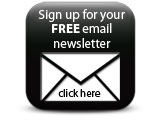 Email your CV to ae@arthuredward.co.uk or contact:
Heidi Bannister 01183 778 393 / 07747 792 272 / heidib@arthuredward.co.uk
Ana Filipa Calado 07792 958 152 / filic@arthuredward.co.uk
Melissa Shifrin 07803 504 100 / mels@arthuredward.co.uk
Holly Stanley 07384 256 771 / hollys@arthuredward.co.uk
Ben Ford 07710 392 825 / benf@arthuredward.co.uk
Christina Krajewski 07342 883 457 / christinak@arthuredward.co.uk
Joseph Bannister 07546 435 243 / joeb@arthuredward.co.uk
Featured Companies