Emilia Fox fronts Ladival sun protection campaign
British actress Emilia Fox will be fronting its UK awareness and education campaign: Think Infrared Defence
Ladival Sun Protection has announced that British actress Emilia Fox will be fronting its UK awareness and education campaign: Think Infrared Defence.
The public awareness campaign aims to educate UK consumers on the relatively unknown dangers of Infrared-A rays from the sun and to help them understand the effect that these damaging rays can have on the skin.
As a genuine advocate of sun safety, Fox will be leading the awareness campaign alongside Ladival Sun Protection, as it launches into UK stores nationwide. She commented: "I think lots of people, including myself, hadn't even heard of Infrared-A before now. Of course I know the importance of looking after my skin in the sun, and now being a mum I feel incredibly protective of my daughter's skin and health. I'm hoping that by becoming involved with Ladival's Think Infrared Defence campaign, I can make more people aware of how important it is to protect our skin against Infrared-A and enjoy the sun safely."
Fox features in an exclusive campaign image which she hopes will help to raise awareness of the dangers of Infrared-A even further. She addrd: "The shoot was fun and I care passionately about sun protection, so I am enjoying helping to raise awareness about it. Learning about Infrared-A rays and the damage they can cause has made me think how precious our skin is".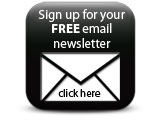 Ed Round, Ladival Marketing Manager, said: "Our research shows that UK consumers are currently unaware of the threat posed by Infrared-A rays, so we're delighted to be working with Emilia on the Think Infrared Defence campaign this spring and hope to educate the country on why Infrared Defence is so important."
Companies