Experienced E-Commerce Manager – Preston – Salary DOE
Become part of a close team and business in high-quality nutritional supplements
This is a brilliant opportunity to become part of a close team and business in high-quality nutritional supplements. Due to growth we are looking for an experienced E-commerce manager who will drive all commercial success via competitively digital strategy and activity.
We are looking for someone who:
Has a full e-commerce skill set
Is experienced with social media and improving multiple channels
Is confident, looking for a challenge and able to drive e-commerce forward
Has a strong e-commerce strategy
Knows the market, can spot trends and the direction things are moving
Is experienced with Amazon and FMCG/Retailers.
This is a new opportunity which has been created within the business and is a fantastic chance for someone to join an established provider in the nutritional world and take a great step in their career.
Joining a team of 5 you will be working closely with the head of marketing, developing and sponsoring the digital strategy.
Key Responsibilities:
Driving online traffic to key destinations incl. company website
Responsibility for driving revenue and profit via DTC and 3rd party online channels
Manage full campaigns, including brand and product to raise brand awareness and social media status
Utilising the full range of techniques including, SEO, PPC, email, display and manage and optimise CRM strategy and data management
Building strong long-lasting relationships with third parties, advocates, bloggers and influences
Manage and maintain the company website and e-commerce platforms, managing design, content and conversation
Regular updates against budgets, Key KPIS, campaign performance and ROI.
Overall, you will be in full control across the E-commerce channels and be the key contact working with any other digital agencies or partners. If you are an e-commerce professional and feel you can step in to this role confidentially and push the e-commerce platform please send your CV to – Jbutton@vpss.co.uk.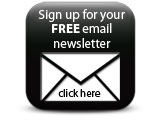 Please quote CosBus on your application.
Companies