Head of NPD – Luxury spa & lifestyle brand – London – Package £75k
Lead a specialist team to develop from concept to launch high quality products
With essential oils being the thread running through my client's beautiful natural product ranges heading up the NPD and Operational functions will require special skills & experience.
Already a global brand, their products have inspired customers within selected Retail as well as Spa settings. As part of the senior leadership team the Head of NPD role will lead a small, specialist team to develop from concept to launch high quality products across the Skincare, Bath & Body and Lifestyle categories. Focus will be around Creative NPD – working closely with the brand Founder around ideation for new product concepts, ensuring a dynamic product pipeline is in place and taking responsibility for the NPD budget.
Producing product launch packs for each project and managing training across the business. Technical NPD - although not required to hold a Cosmetic Science qualification there is a strong technical element to the role and therefore solid Regulatory Compliance knowledge will be essential.
Managing all Global product registration with key markets in the US, China and Asia. Ensuring products are compliant as well as managing annual Soli Association audits effectively and ensuring all Quality issues are addressed formally and from customer enquiries.
Sustainability is high on the brand agenda and this critical area is one of the overarching projects to be managed. Proven team management experience is also important, developing and mentoring to achieve outstanding results.
Strategic responsibility and stakeholder management of suppliers, creative and manufacturing partners, you might also be responsible for PR activity for product launches and brand development.
You've probably guessed by now, as with many small companies you'll need to be a bit of a chameleon able to change priorities quickly and wear many hats in just one day and so experience within a similar sized company is greatly preferred.
In return this key role will be well rewarded both financially and culturally. With a very good benefits package and stimulating environment where you are certainly not a number!
Head of NPD
Team Manager
Technical NPD
Supply Chain Operations
Regulatory & Legal Compliance
Global Markets
Natural Products
SME
Senior Stakeholder Management
Agility
If you are excited by the role and have the right experience, please get in touch with me to know more.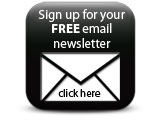 Send your CV to Ali Reffell - Senior Consultant, Health & Beauty at VPss without delay to areffell@vpss.co.uk
Companies