Junior Planner – London – £25 - 30k DOE
Join globally established beauty branded business
This is a fantastic opportunity to join a globally established beauty branded business across fragrance to support, influence and streamline the supply chain function within a newly formed division.
You will be coming in as a junior-mid level but able to grow and shadow some really strong planners to gain some invaluable experience and knowledge.
This would be a great opportunity for someone with experience in the beauty product sector working across the full supply chain and wanting more responsibility or being involved in the planning or a junior planner wanting more exposure to the full supply chain.
You would be joining the business at a very exciting time including new brands and products being purchased which all need to be planned for but also new offices which are currently being refurbished for you to go to.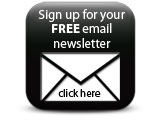 If this opportunity has grabbed your attention and you have the right background and experience then please forward your details for a speedy and professional response to Matt Venables at VPss; mvenables@vpss.co.uk 01473 685588 Please quote Cos Bus in your application
Companies