Sales Manager – London – £35-40,000+ Bonus – Central London – UK cover
Join this award winning global brand of scientifically advanced skincare
Can you use experience and passion for beauty to overachieve sales goals and targets?
Are you a real professional at selling salon skincare?
Joining this award winning global brand of scientifically advanced skincare as a Sales Manager to help grow our spa, salon and medical clinic business.
Using your sales experience in professional skincare to identifying opportunities for business growth and business contacts from the best UK spas, salons and clinics. You will be covering the whole of the UK so will need a full drivers licence and flexibility to travel as required with occasional overnight stays.
You will be responsible for opening and managing accounts to exceed weekly, monthly and annual sales targets. Working with the salons to motivate and train their teams to deliver results in line with the company's plan.
Working in collaboration with Marketing team to ensure the strategy is aligned to the sales targets and validate launch & marketing show material to communicate on each campaign. You will own and drive initiatives which deliver improved levels of customer service and satisfaction.
If you're a Sales Manager with professional salon experience this is the perfect new opportunity for you.
(Ref AE1113).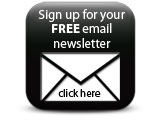 Email your CV to ae@arthuredward.co.uk or contact:
Heidi Bannister 01183 778 393 / 07747 792 272 / heidib@arthuredward.co.uk
Ana Filipa Calado 07792 958 152 / filic@arthuredward.co.uk
Melissa Shifrin 07803 504 100 / mels@arthuredward.co.uk
Holly Stanley 07384 256 771 / hollys@arthuredward.co.uk
Ben Ford 07710 392 825 / benf@arthuredward.co.uk
Christina Krajewski 07342 883 457 / christinak@arthuredward.co.uk
Joseph Bannister 07546 435 243 / joeb@arthuredward.co.uk
Featured Companies