Senior Packaging Technologist – Hertfordshire – £40-45,000
Provide technical support across all related departments on packaging development issues
Are you an experienced Packaging Technologist within Cosmetics, Pharma or FMCG?
Do you enjoy collaborating with customers to develop quality and functional packaging?
As Senior Packaging Technologist within an established health and beauty company you will be responsible for providing accurate technical support across all related departments on all packaging development issues.
With your technical expertise, you will offer advice at NPD meetings, carry out any required compatibility testing and bring new packaging concepts and technologies to the company.
You are highly organised and have the capability to work on more than one project at one time, juggling multiple deadlines.
Using your excellent communication skills and your ability to resolve and drive, you will work with cross functional teams, managing internal and external packaging development projects. You will approve artwork and liaise with Customers and Design Houses as required.
You are a self-starter, able to work without supervision and the ability to read and interpret 2D technical drawings is a must.
If this sounds like the opportunity for you, apply today!
(Ref AE1269).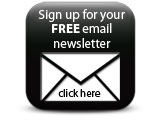 Email your CV to ae@arthuredward.co.uk or contact:
Heidi Bannister 01183 778 393 / 07747 792 272 / heidib@arthuredward.co.uk
Ana Filipa Calado 07792 958 152 / filic@arthuredward.co.uk
Melissa Shifrin 07803 504 100 / mels@arthuredward.co.uk
Holly Stanley 07384 256 771 / hollys@arthuredward.co.uk
Ben Ford 07710 392 825 / benf@arthuredward.co.uk
Christina Krajewski 07342 883 457 / christinak@arthuredward.co.uk
Joseph Bannister 07546 435 243 / joeb@arthuredward.co.uk
Featured Companies