100% of Albéa's plastic packaging to be circular by 2025
2019 Sustainability Report outlines French packaging company's five-year strategy
Cosmetic packaging company Albéa has announced targets to make all of its plastic packaging recyclable, reusable or compostable in the next five years.
Albéa's 2020-25 CSR strategy was unveiled as part of its 2019 Sustainability Report and has three pillars, defined by the company as 'Earning Your Trust, Every Day', 'Delivering Sustainable Growth' and 'Building a Positive Future'.
The first incorporates health and safety, product quality, human rights and business ethics, which require "daily vigilance", according to Albéa, to ensure standards are "beyond reproach", while 'Delivering Sustainable Growth' is dedicated to customer service, employee engagement and supplier relationships.
Finally, the third pillar, 'Building a Positive Future' encompasses Albéa's ability to innovate, responsible packaging, skills and employability and climate change.
The supplier highlighted ambitious goals for responsible packaging; by 2025 it is aiming for 100% of its plastic packaging to be recyclable, reusable or compostable, up from a 2019 baseline of just 13%.
Strategies to this end will include packaging reduction and lightweighting, designing reusability, making it recyclable, promoting the use of PCR and using biobased materials.
The report additionally highlighted Albéa's recent green achievements, including eco-friendly cosmetic tube innovations which meet the above criteria.
Last year saw the French company team up with L'Oréal Group on their first cardboard cosmetic tube, which was launched in 2020 under L'Oréal's La Roche-Posay brand. The innovation replaces most of the plastic material used in the tubes with a certified biomaterial (paper or card).
Another sustainable milestone in Albéa's tubes portfolio was recognition by the American Association of Plastic Recyclers (APR) of its HDPE Greenleaf Generation 2 tube. The product passed two APR protocols, the Critical Guidance Test and Bottle-to-Bottle.
The Greenleaf tubes are made from plastic film for use in packaging dental care, beauty care and OTC pharmacy brands, providing a recyclable alternative to aluminoplastic tubes and with a lower environmental footprint.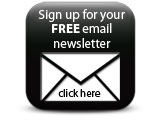 2019 also saw Albéa achieve an EcoVadis Gold CSR rating – ranking it in the top 2% of companies in its sector – and become part of the SPICE initiative, the Sustainable Packaging Initiative for Cosmetics, founded by L'Oréal and Quantis.
Featured Companies