1,2,3 innovations for induchem: Redensyl, Biogomm'age and a new hair-care showcase
3 new launches will be revealed by induchem at in-cosmetics 2014.
3 new launches will be revealed by induchem at in-cosmetics 2014, stand 4E40. Among which a finalist of the best ingredient innovation award: Redensyl, the hair growth galvanizer. Supporting this new active ingredient launch, induchem will introduce its new hair-care showcase: S3D Hair-Cure, a 360° anti-aging hair serum.
And last but not least, Biogomm'age, a 100% natural high-tech active exfoliation - featuring the Safe-scrub technology - will be unveiled during the show.
Come and visit us booth 4E40
Don't miss induchem's innovation conferences:
Wed. 02 April 2014 – Innovation Seminar Theatre 3
15:00 – 15:30 > Addressing hair follicles stem cells to regenerate hair growth: New biotech strategies
Thu. 03 April 2014 – Innovation Seminar Theatre 3
15:00 – 15:30 > A new tailor-made polymer for colour cosmetics: 360° overview
Redensyl - The hair growth galvanizer
Redensyl is the newest breakthrough against hair loss and the best alternative to hair transplantation. It is the first hair care cosmetic active ingredient based on regenerative medicine researches that gives better results than a surgical procedure for hair transplant in 84 days*.
Redensyl is a synergistic blend of 4 molecules that reactivates the bulge stem cells (ORSc) to favor hair growth.
The first test on alopecic hair in the reference Philpott assay has shown that Redensyl gives almost two times superior scores than the worldwide reference Minoxidil, boosting the hair growth.
Due to its unique biological concept, clinical results obtained with Redensyl answer a yet unmet consumers' request within 84 days, volunteers have more hair (up to +17%), more growing hair (+9%) and less falling hair (-17%).
Consumers satisfied! 71% of alopecic volunteers who tested the product declared that they would like to buy it.
before and after pictures of volunteers treated during 84 days with a formula containing 3% Redensyl
S3D Hair-cure: induchem's 6th showcase
Follow the corresponding online webinar here: www.brighttalk.com/webcast/9633/104497
Biogomm'age: high tech exfoliation. The smart alternative to plastic beads!
Biogomm'age is the newest sustainable and eco-friendly solution for skin and scalp exfoliation. Based on 100% natural material, they can be loaded with active ingredients or pigments to enhance their biological and cosmetic properties.
It features the Safe-scrub technology for a safer and more efficient skin exfoliation. Biogomm'age acts as a «smart sensor»: if the pressure applied on the particles is too intense for the skin, they simply start dissolving while providing a gentle exfoliating function. You can now imagine leave-on exfoliating formula!
Biogomm'age shows the same efficacy than usual exfoliating particles (fruit kernel) but much more suited for sensitive and gentle skin. Consumers love it! A blind study on a panel of 29 volunteers has shown that 79% of the testers preferred the formula containing Biogomm'age instead of usual exfoliating particles.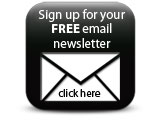 More details: www.induchem.com
Featured Companies