25% of UK children avoid sunscreen on holiday
"Concerning" survey results indicate need for parents to take more responsibility, says holiday site Oliverstravels
25% of UK children are putting themselves at risk by deliberately avoiding sunscreen on holiday, a new study has revealed.
Villa holiday booking website Oliverstravels.com conducted a survey of 400 families across the UK, with 100 of these saying that the "naughtiest" thing their children had done on holiday was avoiding applying sunscreen.
Oliver Bell, CEO of Oliverstravels.com, described the poll results as "concerning" and emphasized that parents should take more responsibility in ensuring their children are protected from the sun.
Bell said: "For kids, it can be a hassle to put on [sunscreen] and to appreciate the importance of protecting themselves.
"Children and teenagers might need stronger reminders or a helping hand, but setting a good example yourself and making it part of the daily holiday routine are great ways to help them learn and get into good habits."
NHS UK's recommended measures for parents to protect their children from the sun include:

Encouraging children to stay in the shade, especially between 11am and 3pm when the sun is at its strongest.

Keeping babies under the age of six months out of direct sunlight, especially around midday.

Covering exposed parts of children's skin with a sunscreen of SPF15 or above, even during cloudy or overcast days, and reapplying throughout the day.

Dressing children in loose cotton clothes, such as an oversized t-shirt with sleeves, and hats with a wide brim to shade their face and neck.
The results follow reports that the UK sun care market recorded an overall loss of 5.8% in 2016, with sun protection down by 4.1%, according to figures from Kantar Worldpanel.
Sun care brands that have recently released dedicated children's ranges include Banana Boat's Kids Sport and Coppertone's WaterBabies ranges.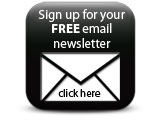 The products target both parents and children by offering high SPF factors, as well as light formulas for easy application.
Companies