3 things to know before expanding into cannabis beauty
One of the biggest trends this year, brands of all sizes are dabbling in hemp and CBD beauty products, but is it worth the buzz?
The marijuana industry is expected to hit $31.4bn globally by 2021, according to a new report from cannabis market research firm Brightfield Group.
That's a massive jump from its current estimated value of $7.7bn, said to be driven by countries liberalising their cannabis laws.
As the weed industry is experiencing a financial high, culturally the plant is well and truly mainstream. Netflix has launched strains of marijuana to complement its TV series (think wine and cheese pairings) and cannabis-infused cosmetics now in beauty cabinets worldwide.
But before dabbling in the budding beauty sector, here are few things you should know.
1. Science lessons
Admittedly 'cannabis beauty' makes a great headline, but it's not entirely accurate in terms of the product itself.
While many brands are keen to plaster the iconic leaf on packaging – such as The Body Shop – others are more interested in taking a step back from the symbol's connotations, instead opting to educate consumers about its skin benefits.
Brands such as Hempz Beauty are eager to educate customers and encourage other brands to do so too.
"The benefits of pure natural hemp seed oil support our mission for healthy skin and hair," a spokesperson for Hempz Beauty told Cosmetics Business.
"It is one of nature's richest sources of essential fatty acids and key amino acids all derived from hemp seed oil. This vital ingredient in our formulas provides natural proteins, vitamins, antioxidants and minerals."
While products from the likes of Holland & Barrett tend to be infused with hemp seed oil, others opt for CBD (cannabidiol), a non-psychoactive compound in cannabis that is believed to have a variety of medical uses and does not cause a psychedelic effects.
According to skin care brand Vertly Balm, CBD has been incorporated into its products to help consumers manage stress and help relieve pain.
Meanwhile, skin care brand CBD For Life launched after studies revealed that the cannabis plant could provide anti-inflammatory benefits, as well as be an antioxidant and may help revitalise ageing skin cells.
2. No haze here
While some brands choose to align their products with the 'stoner culture', as seen with Milk Makeup's Roll + Blot paper or Kush Creams' –Kush is a popular strain of marijuana – the general consensus is brands are aligning products with the wellness sector.
A new report by J. Walter Thompson Intelligence claims that the move is "marking an important shift in the beauty industry."
Apothecanna markets its products as 'designed to enhance your active lifestyle,' while CBD Care Garden is 'formulated with mindful practice…because we know that feeling good is the starting point to living well'.'
The merging of the cannabis and wellness industries has also spread to more conventional beauty brands; as products from Lush to Mediak8 to products in Sephora, are shunning the stoner stigma in favour of more sophisticated experiences.
Meanwhile, earlier this year, retail and marketing experts gathered to discuss the opportunities in cannabis at US media conference SXSW in a bid to discover how to bring cannabis into the female and 50+ market.
During one talk it was claimed that L'Oreal and Aveda executives have expressed interest in creating a line of cannabis products.
3. Legal issues
Just as the cannabis industry is expected to reach new levels of financial success, the market for CBD is predicted to follow suit.
By 2020, CBD is expected to reach $2.1bn (almost ten times its value of $202m in 2015), according to a 2016 report by the Hemp Business Journal.
However, there are plenty of legal issues when it comes to CBD extracted from cannabis.
While some countries such as the US, and soon Canada, are relaxing laws on recreational cannabis use, it is still difficult to legally access and monetise the use of cannabis-derived CBD on the scale needed for beauty.
The majority of CBD found in beauty products worldwide, and many discussed in this article, are derived from the hemp plant and not the cannabis flower – and that's where the NPD tightrope gets difficult.
While CBD infused beauty is certainly a key trend of 2017 and only on the cusp of the wellness movement, there are limits when it comes to sourcing and distributing, in turn fueling the stoner stigma.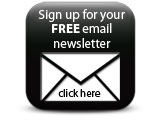 However, brands looking to tap into cannabis cosmetics could test the water with legal hemp oil and provoke conversation of cannabis-derived CBD benefits on a large scale. After all the next super oil might just be waiting for its break.
Companies