4 formulations for male grooming and gender-free cosmetics
The following formulations are either tailored to or especially suited to the male grooming or gender-free cosmetics markets. These include a charcoal-containing shave stick, a mask to help improve the condition of the scalp, a microbiome balancing toner, developed for oily skins and a scrub containing black lava sand
Cosmetics Business rounds up the latest in all things male or gender-free grooming.
From a microbiome balancing toner to a charcoal-containing shave stick – here are four active formulations:
---
Formulation 1
A formulation concept from Innospec, Charcoal Cleanse and Shave Stick contains the supplier's Iselux SCMI, Pureact TR-L90 and Pureact I-78 ingredients to provide a creamy foam and gentle, sulfate-free cleansing.
Preparation
Mix aqua and glycerine until uniform. Add Iselux SCMI, heat to 75-85°C and mix until dissolved. Add Pureact TR-L90 and mix until homogeneous. Add maltodextrin and mix until fully dissolved.
Add phase B ingredients sequentially and mix until homogeneous. Allow to cool to 50-60°C then add phase C ingredients and mix until homogeneous. Maintain the bulk at 50-60°C and fill into stick packs.
---
Formulation 2
While Provital's new active ingredient Kerascalp is suitable for male and female use, its activity on the signs of hair ageing make it a strong option for men with fine and weak hair. This Fresh Scalp Revival Mask contains 1% Kerascalp.
---
Formulation 3
A showcase for DSM's Alpaflor ALP Sebum ingredient, this product is called Our Microbiome Care for Oily Skin Optimizing Toner.
Preparation
Premix the glycols until homogeneous. Add phase B into water under stirring. Add Alpaflor ALP Sebum and adjust the pH to 5 with phase D.
---
Formulation 4
Alchemy Ingredients' formulation for Black Lava Sand Scrub offers exfoliating benefits combined with the oil-busting properties of tea tree essential oil.
Preparation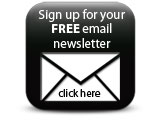 Mix together phase B in a separate beaker. Using an overhead stirrer, add phase B to A very slowly over 5 minutes. Add phase C.
Featured Companies
See also