4 patents for glowing skin
The following patents provide different methods for achieving a more even skin tone
Skin radiance and an even skin tone are said to be important attributes when delaying the appearance of ageing skin.
The following patents provide different methods aimed at achieving these desirable outcomes.
1. Arbutin compositions
US Patent 9,883,998
Application No 4/849,413
Granted 6 February 2018
Assignee OMP
The patent describes arbutin-containing compositions for topical application to provide enhanced luminosity, brightening or lightening to the skin. The composition comprises an aqueous phase containing from 5-10% w/w of arbutin with preservatives, a chelating agent, a humectant, a reducing agent, a pH adjusting ingredient and an emulsifier.
The pH of the aqueous phase is adjusted to pH 2-4. The composition also includes an oil phase comprising one or more emollients and one or more antioxidants.
The preferred level of arbutin is 7%; the preferred humectant is glycerin at 5%; the preferred reducing agent is sodium metabisulphite; and the pH adjuster is lactic acid.
The preferred emulsifier is sodium lauryl sulfate and the oil phase may include up to 10% cetearyl alcohol and silicone, hydrocarbon oils or suitable esters.
The patent includes a method for evening out skin tone comprising applying a cationic toner followed by the arbutin-containing composition then subsequently applying a composition comprising 0.025% tretinoin to the treated area and treatment should continue for a minimum of eight weeks.
It is claimed that the composition containing 7% arbutin is clinically shown to be at least 85% as efficacious as a similar composition containing 4% hydroquinone at brightening skin.
---
2. Skin care composition
US Patent 9,980,892
Application No 15/303,026
Granted 29 May 2018
Assignee Conopce
Colourants such as pigments or dyes are sometimes added to cosmetic compositions to improve skin tone and radiance.
However, pigment particles have the disadvantage that their presence can lead to an undesired poor tactile sensory property. Small molecule dyes have the disadvantage of being permeable to skin and so their use is highly regulated to avoid unwanted toxicity or adverse reactions.
Furthermore, both pigments and dyes can be easily washed or rubbed from the skin after application resulting in only short-lived effects. The applicants claim a composition that has none of these drawbacks.
Described is a leave-on skin care composition comprising a water-soluble dye polymer and vitamin B in a cosmetically acceptable carrier for providing cosmetic benefits such as evening skin tone and masking blemishes.
The polymer backbone is derived from polyethyleneimine, polysaccharide, polyurethane or a polymer having the INCI designation polyquatemium-4 or polyquaternium-7.
Preferably, each polymer backbone should be covalently bound to at least one dye molecule and the preferred dyes are red, pink or purple dyes for providing skin with an attractive pinkish colour.
Most preferred are Reactive Red dyes selected from mono-azo and bis-azo dyes. The patent claims a level up to 1% but most preferably from 0.004-0.01%. The composition may also include 0.1-5% organic sunscreen and contain opacifying particles for providing skin benefits; most preferred is 0.05-2% micronised titanium dioxide.
The preferred carrier is an oil-in-water emulsion with the polymer dissolved in the water phase.
---
3. Cosmetic compositions and methods of their use
US Patent 10,123,968
Application No 15/894,6786
Granted 13 November 2018
Assignee Mary Kay
When skin is exposed to the sun, there is an increase in the production of melanocytes, which may cause dark skin patches known as age spots, sun spots, liver spots, or (more properly) lentigines.
The patent relates to topical skin compositions that can be used to moisturise and improve the appearance of skin by evening skin tone and reducing the appearance of dark spots.
Delving into the depths of obfuscation it appears that the composition preferably includes 0.01-3% of Lactobacillus ferment, 0.001-1% of Ferula foetida root extract, 0.001-1% of Helianthus annuus (sunflower) seed extract, and 0.001-1% Terminalia ferdinandiana fruit extract and niacinamide.
It may further contain other botanical extracts and 1-3% of ascorbyl glucoside, 5-13% glycerin, 5-10% titanium dioxide, 2-7% butylene glycol and 0.0001-0.1% dipotassium glycyrrhizate.
It may also contain one or more solvents selected from water, dimethyl isosorbide, 1,2-hexanediol, denatured alcohol, hexylene glycol, and C13-14 isoparaffin.
It may further comprise one or more additional ingredients selected from UV absorbers, preservatives, moisturising agents, conditioning agents, thickening agents, structuring agents, emulsifiers, pH adjusters, chelating agents and antioxidants, and the composition may be formulated as an emulsion, a lotion, a gel, a serum, a mask, or an ointment.
Lactobacillus is a genus of gram-positive facultative anaerobic bacteria that convert lactose and other sugars to lactic acid. Lactobacillus extracts in cosmetic compositions serve a variety of purposes including protecting skin against pathogenic microflora, acting as an emulsifier and moisturiser and for anti-ageing and skin brightening.
Ferula foetida root extract is rich in ferulic acid and has tyrosinase inhibiting properties useful for treating hyperpigmentation. Helianthus annuus seed extract can be used as a skin conditioner in cosmetics and as an anti-free radical agent for hair and skin protection.
Terminalia ferdinandiana fruit has a high vitamin C concentration and includes phytochemicals such as gallic acid, ellagic acid and related compounds.
---
4. Malassezin and analogs thereof as skin brightening agents
US Patent 10,131,631
Application No 15/455,932
Granted 20 November 2018
Inventors Einziger, M; Simpson, AM
Individuals around the world use skin brightening agents to achieve cosmetic goals, including producing an anti-ageing effect, correcting sun damage and meeting certain cultural standards of beauty. The patent describes compounds, compositions and methods for brightening skin and modulating melanocyte activity and involves compounds produced by a Malassezia yeast, and chemical analogues thereof.
Malassezia is a genus of lipophilic yeast commonly found in the normal flora of human skin and it is responsible for skin diseases including tinea versicolor (pityriasis versicolor), seborrheic dermatitis and atopic dermatitis.
Tinea versicolor is a non-contagious skin disease caused by Malassezia overgrowth that locally alters pigmentation levels. Melanocyte activity can be modulated by inducing melanocyte apoptosis or altering melanocyte gene expression, cell motility, cell growth, melanin production, melanosome biogenesis, or melanosome transfer.
Malassezia yeasts have two metabolic pathways for synthesising melanin and tryptophan-derived indole pigments that may elicit melanocyte apoptosis and contribute to the depigmentation characteristic of Malassezia overgrowth.
Malassezin is one example of a compound produced by a Malassezia yeast and is a tryptophan metabolite originally isolated from Malassezia furfur.
Malassezin is a known agonist of the aryl hydrocarbon receptor (AhR) that is implicated in cell growth, cell differentiation and gene expression – it also induces apoptosis in primary human melanocytes.
Melanosome biogenesis results in mature melanosomes that are rich in melanin content.
Compounds and compositions of the present invention modulate melanosome biogenesis by inhibiting or attenuating the biological processes involved.
Melanin synthesis primarily involves three enzymes: tyrosinase, tyrosinase related protein-1 and dopachrome tautomerase. The compounds and compositions described can modulate melanin production by inhibiting or attenuating the activity of any of these enzymes or factors.
Once melanosomes have formed and melanin has been synthesised, melanosomes need to be transferred from epidermal melanocytes to skin and hair keratinocytes.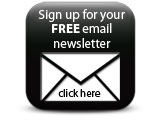 Compounds and compositions of the present invention modulate melanosome transfer by interfering with the biological processes that result in the transport of melanosomes from the perinuclear region to the melanocyte periphery and into adjacent keratinocytes, thus inhibiting the formation of dark spots.