4 patents for novel beauty product emulsifiers and surfactants
An in-depth view of patents that show novel uses for emulsifiers and surfactants
1. Stabilised, sprayable emulsion containing active agent particles
US Patent 9,700,510
Application No 15/173,849
Granted 11 July 2017
Assignee Mission Pharmacal Company
The patent describes an emulsion that includes a hydrofluoro-based propellant and active agent particles.
The applicants found that by selectively controlling the type of propellant used, the nature of the emulsification system and the viscosity of the emulsion, a substantially homogeneous distribution of the active agent particles was maintained that could be evenly sprayed onto a surface without running once applied.
The emulsification system comprises a non-crosslinked dimethicone polyol, preferably polyglyceryl-4 isostearate/cetyl dimethicone copolyol/hexyl laurate mixture; a sorbitan fatty acid ester, preferably sorbitan oleate; octyldodecanol and a non-ionic hydrophilic emulsifier comprising a sorbitan fatty acid ester modified with a polyoxyethylene, preferably polysorbate-80.
Many other water-in-oil emulsifier systems are named as suitable provided the propellent is homogenously distributed and the emulsion, active agent particles and propellent each have similar specific gravities.
It is also necessary to use a viscosity modifier. Simulgel NS from Seppic comprising a hydroxyethyl acrylate/sodium acryloyl dimethyl taurate copolymer with squalane and polysorbate 60 is preferred.
A preferred active agent in particle form is zinc oxide. Additional ingredients to improve aesthetics and stability may be added. An illustrative formula is given in table 1.
---
2. Skin care composition
US Patent 9,750,681
Application No 12/450,596
Granted 5 September 2017
Assignee JG Skin
Skin that is exposed to environmental factors, such as sunlight, wind, low humidity and household and industrial chemicals can become dry in texture and appearance.
Desiccated skin tends to look weathered, develops unwanted surface lines and small wrinkles, and loses smoothness and softness.
When colourant compositions are applied on skin that is not sufficiently moisturised, the desired finished effect may not be visually uniform or pleasing.
The applicants claim that there is an ongoing need for skin care compositions that help ameliorate and mitigate such adverse environmental effects.
Skin care oil-in-water emulsions are disclosed comprising phospholipid-stabilised, submicron triglyceride particles, a polycarboxylate polymer and a phosphate ester-type emulsifier.
The triglyceride particles have a unimolecular shell of phospholipid with a phosphatidylcholine stabiliser to encapsulate an oil core comprising caprylic/capric triglyceride and auxiliary lipophilic skin conditioning agents, water and water-soluble solvents selected from the group consisting of alcohol, liquid polyol and a combination thereof.
The preferred polycarboxylate polymer is acrylates copolymer. The preferred phosphate ester-type emulsifier is cetyl phosphate.
The auxiliary lipophilic skin conditioning agents include a combination of isodecyl oleate, dimethicone and cyclopentasiloxane and it may also contain extracts of Hippophae rhamnoides (sea buckthorn), Laminaria digitata (sea tangle), Macrocystis pyrifera (sea kelp) and Crithmum maritimum (sea fennel). Algae and Aloe barbadensis leaf juice may also be included.
The final composition may include other ingredients to improve stability and product aesthetics, and further skin conditioning agents such as sodium hyaluronate and panthenol.
The compositions can be applied before or after application of pigmented products or may be mixed with a pigment paste prior to application to moisturise the skin and achieve a visibly desirable cosmetic appearance. Many possible formulations illustrate the patent.
---
3. Decubitus treatment system
US Patent 9,750,781
Application No 14/579,190
Granted 5 September 2017
Assignee Aloe Bioscience
The patent describes a wound-cleaning solution comprising aloe vera gel and a balanced salt solution, and a second composition comprising aloe vera gel and a thickening agent.
A third composition is a moisture barrier cream comprising a vegetable-based emulsifier, cosmetic ester for dry skin, an emollient, beeswax, a hydrogenated oil, glycerin, a buffering agent, aloe vera gel and water.
The balanced salt solution containing 10% Aloe barbadensis leaf juice comprises 0.70% NaCl; 0.04% KCl; 0.026% CaCl2; 0.22% NaHCO3; and 0.04% Na2HPO4 – and the pH is adjusted to pH4.5 with phosphoric acid.
The second composition containing 97.8% Aloe barbadensis leaf juice is thickened with 2% xanthan gum and preserved with 0.1% sodium benzoate and 0.1% potassium sorbate.
For this abstract the moisture barrier cream is of interest because of its vegetable-based emulsifier system (diisostearoyl polyglyceryl-3 dimer dilinoleate) and a formula is given in table 2.
It is suggested that other additives may be incorporated including extracts of green tea, lavender, calendula, chamomile, allantoin, panthenol and sodium hyaluronate, as well as excipients and softeners such as petrolatum, organic shea butter and dimethicone.
---
4. Cosmetic or dermatological composition comprising alkyl polypentoside vesicles, and method for preparing the same
US Patent 9,730,880
Application No 14/352,593
Granted 15 August 2017
Assignee LVMH Recherche
Described are cosmetic or dermatological compositions containing a continuous aqueous phase in which is dispersed vesicles based on at least one alkyl polypentoside and ethanol, and at least one surfactant having an HLB of less than ten (preferably sorbitan monolaurate).
The alkyl polypentoside is obtained by reaction of the pentose, D-xylose, and two fatty alcohols: 1-decanol and 1-octanol.
The surfactant and alcohol are in a sufficient amount for the alkyl polypentoside to form vesicles that are dispersed in the continuous aqueous phase, wherein the vesicles each have a shell that is made of at least one double layer of alkyl polypentosides.
The vesicles are utilised to deliver cosmetic active ingredients to target sites within the stratum corneum and epidermis, and the inventors claim that the compositions, once applied to the skin, can significantly improve the cutaneous penetration of active agents encapsulated in the vesicles.
A long list of active ingredients is given with an equally long list of intended effects. Compositions may take many forms; a formula for a simple aqueous gel is shown in table 3.
Preparation
Phase A and phase B were prepared and mixed together to obtain a homogeneous mixture. Phase C is added to AB and mixed with a deflocculating paddle at a speed of 500rpm for 15 minutes, allowing the formation of multilamellar vesicles.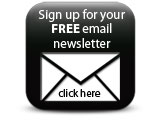 After homogenising, the vesicles formed are dispersed in the continuous phase of the composition thus prepared.