5,400 L'Oréal employees take part in Volunteer Day
Contributing 25,000 total hours, the beauty giant's staff recently swapped the office for the great outdoors to support a range of community projects
Thousands of L'Oréal USA staff were given time out off the office to volunteer for projects on the company's annual Volunteer Day held on 16 June.
This year, 5,400 employees – the most to date – took part across nine states working on projects such as volunteering at the Children's Hospital in Kentucky or working with Hudson River Park to beautify recreational areas, located near to the corporate's HQ.
Other projects supported by the staff included L'Oréal USA engineers and 2016 For Women in Science Fellow Dr Shruti Naik leading an interactive workshop for students that promoted imagination and engineering skills to construct inventions using Makedo toolkits.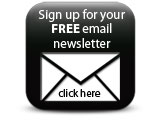 The LGBTQ community was also a focus for some of the volunteers, who helped organise a career and education panel discussion run by OUT@L'Oréal, which is the company's LGBTQ Think Tank. The panel featured Xavier Vey, President of L'Oréal Luxe USA.
Companies