86% of Chinese men with skin conditions avoid cosmeceuticals
The finding contrasts with Chinese women, with only 3% of those with skin ailments saying they do not take any extra skin care measures
Chinese men are significantly more likely than women not to use cosmeceuticals if they suffer from skin conditions.
According to Mintel research, 86% of Chinese men with skin conditions say they do not use any specialised products but prefer to let skin heal on its own.
This compares to just 3% of women suffering skin problems, such as acne or dark spots/pigmentation.
Alice Li, research analyst at Mintel, said: "Minor skin conditions seem to be no big deal for Chinese consumers.
"The majority of them don't bother to use specialised products or take medicines to treat their skin conditions."
Overall, Chinese consumers aged 20-49 are more likely to modify their lifestyle (72%) and focus more on daily facial skin care (71%) than seek out specialised products such as cosmeceuticals.
The most common skin ailments among urban Chinese consumers are acne for 45% of males and 38% of females, and dark spots/pigmentation for 24% of males and 36% of females.
"In order to broaden the consumer base and usage frequencies, cosmeceuticals need to promote more preventative usage by positioning the products as a holistic approach to maintaining healthy skin, or address lifestyle factors, such as stress or lack of sleep, which is regarded as the number one cause of skin conditions in China, according to our research," Li added.
The trend for dermatologically-tested skin care products is on the rise in China, accounting for 8.9% of new product launches in 2017, up from 3.3% in 2015.
Meanwhile products created for sensitive skin are also on the rise, influencing 12% of new product launches in 2017, outstripping Japan (10.4%).
There appears to be a disconnect between cosmeceuticals and general skin care in China, with 66% of respondents perceiving cosmeceuticals to be milder than general skin care.
However, 62% of respondents believe that long-term use may result in dependence.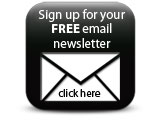 Li added: "Our research shows that urban Chinese consumers have two equally important, yet potentially competing demands for skin care product ingredients; they need a star ingredient to demonstrate efficacy and as few chemicals as possible at the same time."
Companies