900,000 retail jobs to be lost in next decade in UK
The digital revolution will reshape the industry, says the BRC
The British Retail Consortium (BRC) has released some concerning statistics for those who work in retail.
In a report published yesterday, the BRC put forward a prediction that by 2025, there could be as many as 900,000 fewer jobs in retail. However, it did note that the jobs that survive will be "more productive and higher earning".
The figures are based on research and modelling across the retail industry. The report claims that the rate of change within the retail workforce is due to accelerate as the digital arena and ecommerce gains a stronger foothold on the industry.
The report found that areas in the UK that are vulnerable economically will be impacted most by store closures. Small businesses are predicted to also be disproportionately affected by the impact of rising costs.
A number of supermarket retailers commented on the report's findings. The Chairman of Debenhams Sir Ian Cheshire said: "There is no doubt the structure of the retail industry is changing fast and there will be fewer retail jobs in the future. Retailers will get on with the job in hand. But ensuring that proper account is taken of the potential impact of this change, particularly on different parts of the country and more vulnerable people in the workforce requires the Government and the industry to work together in a new way. We want the jobs that remain to be better jobs and the way in which the National Living Wage, the Apprenticeship levy and the vital reform of the business rates system are implemented is absolutely crucial."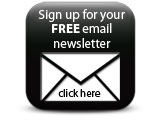 Meanwhile Tesco's CEO Dave Lewis added: "The combination of price deflation, business rate rises, and growing labour costs is putting increasing pressure on a highly competitive sector which is already going through a time of great change. In order to minimise the impact on retail jobs across the country, we need to work in collaboration with government and other key stakeholders to ensure there is a considered response to this structural change. Getting this response right will have a positive impact on the retail industry, but also on the wider economy, social mobility, geographical balance, training and employment more broadly."