AAK finalises ABA Mexico deal
The cosmetics firm has expanded its global distributor network with ABA Mexico, which will act as the sole distributor of its bioactives components and functional ingredients
Sweden- and Denmark-based cosmetics firm AAK Personal Care has expanded its global distributor network with ABA Mexico, which will act as the sole distributor of its bioactives components and functional ingredients.
ABA is based in the city of Cuernavaca, 85km south of Mexico City, giving it good connections to the capital. It is in contact with most of the cosmetic manufacturers in Mexico, says AAK. ABA's core business is to import and distribute bioactives and other raw materials for the cosmetic industry in Mexico.
"Our goal is to gain market share in Mexico," said Minna Dam, Global Director at AAK Personal Care. "Right now we are in the planning phase of several activities together with ABA in the autumn."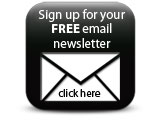 The Mexican cosmetics industry is the second-largest in Latin America and is worth $9bn per year, with growth levels of around 5%.
Featured Companies