AAK to exhibit body care formulations at in-cosmetics, Paris
Everybody's welcome to experience our natural ingredients from renewable sources
We look forward to welcoming you 12-14 April to our stand S30 at in-cosmetics
Come and talk with our lipid experts who will be demonstrating various body care formulations from calming and soothing lotions for babies to rich and replenishing creams for seniors.
Test out Inspiration concept – six steps that will inspire you to create the next-generation of face care products.
Learn more about our sustainable shea supply chain and experience the positive impact it is having on women collectors in West Africa.
Discover the latest trends from Asia, how East meet West and what lies behind the secrets of the smooth and bright complexion of women in Korea and Japan.
Feel for yourself the smooth and silky effect of Lipex L'sens sublime moisturising properties.
Or just come by and relax with a cup of coffee at our Swedish fika bar. It is our way – the natural way – of catching up with familiar faces and old friends.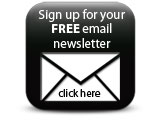 See you in Paris. Everybody's welcome.
Featured Companies