ACCC issues product recall over fears of bacterial contamination
Colour Cosmetics | Regulatory | Skin Care
Three cosmetics products have been recalled by the Australian regulatory body due to microbial contamination
Three cosmetics products have been recalled by the Australian Competition and Consumer Commission (ACCC) due to suspected high levels of microbial contamination.
The products included Nude by Nature Liquid Mineral Foundation (in various skin tones), Australian Lavender Essentials Eye Cream and Australian Lavender Essentials Face Up, the Essential Moisturiser.
The ACCC tested 115 cosmetics products available in shops and via online retailers, and negotiated recalls with suppliers after finding that the three products "contained unacceptable levels of microbial contamination".
"Microbial contamination can cause diseases and serious infections," said Delia Rickard, Deputy Chair of the ACCC. "The biggest concern with these particular cosmetic products is that they are intended for use around sensitive areas, such as the eyes and lips. Skin with acne, cuts or abrasions, or a weak immune system can also make the wearer more vulnerable to infections and diseases from the germs.
"Consumers should be able to rely on the safety of products that they apply directly to their skin, which is often on a daily basis over long periods of time."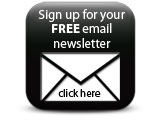 She advised consumers who had bought one of the recalled products that they should stop using it immediately and return it to the original point of sale for a full refund.