AERIN teams up with Alice Naylor-Leyland for new fragrance
AERIN has teamed up with Fashion Influencer Alice Naylor- Leyland to celebrate the launch of the brand's new fragrance, Garden Rose Eau de Cologne (£135).
The English countryside and timeless English rose was the inspiration behind the limited edition AERIN x Mrs Alice gift box, which is available exclusively at Selfridges.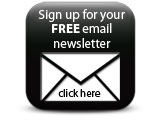 The bottle is presented in a special box filled with real rose petals and a scented postcard.
Companies