ANGUS appoints Univar as distribution partner
ANGUS Chemical Company appoints Univar as exclusive distribution partner for European Personal Care Market
Univar BV, a chemical and ingredients distributor and provider of value-added services, announced today it will be the exclusive distribution partner for ANGUS Chemical Company's ("ANGUS") personal care ingredients across Europe, including Turkey. The new distribution arrangement with ANGUS is effective January 2017, and further grows Univar's speciality portfolio.
"This is a terrific opportunity to bolster our relationship with ANGUS as we look together to better meet the personal care market needs across Europe.," said Matthew Ottaway, Industry Director, Personal Care, Univar EMEA. ANGUS' powerful product range complements our existing portfolio offering and is completely aligned to our customer focused technical sales route to market."
ANGUS, the world's only fully integrated manufacturer of nitroalkanes and their derivatives, produces a full line of specialty neutralisers and pH buffers ideally suited for personal care and cosmetics formulations, including:
TRIS AMINO ULTRA PC tromethamine buffer for skin care and cosmetics products
AMP-ULTRA PC amine for hair care and personal care products
AMPD ULTRA PC neutralising amine for eye care products and colour cosmetics
ANGUS' ULTRA PC grades are globally compliant with the personal care industry's most stringent regulatory standards and meet the European Cosmetics Directive 76/768/EEC and its latest amendments.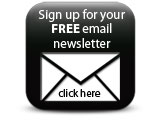 "Univar has committed to building a deep expertise in the European personal care market and, together with their comprehensive logistics network, we look forward to enhancing our supply and service delivery capabilities to formulators and brand owners who recognise the performance benefits provided by ANGUS' high-performance multifunctional additives," said Liam Doherty, Business Vice President, EMEA and India, ANGUS Chemical Company.
Featured Companies
See also