AROMASE becomes the force for a better world
AROMASE is just certified B Corp and becomes the force for a better world. B Corps use profits and growth as a meaning to a greater end: positive impact for the employees, company governance, customer, communities, and the environment.
Certified B Corporations are businesses that meet the highest standards of verified social and environmental performance, public transparency, and legal accountability to balance profit and purpose.
B Corps are accelerating a global culture shift to redefine success in business and build a more inclusive and sustainable economy.
Total of 1,863 companies in 130 industries in 50 countries have obtained B Corp certification. More than 80,000 companies have completed the business impact assessment, and 3,000 companies have passed this strict certification and become certified B corp. companies.
AROMASE once again is nominated by British Beauty Oscar - Pure Beauty London Awards 2020 finalist.
5α Juniper Scalp Purifying Liquid Shampoo- showcase on Cradle to Cradle (C2C) bronze award for circular economy in finalist 2020 for Best sustainable Hair Product.
C2C certification assesses AROMASE scalp care range for environmental and social performance across five critical sustainability categories: material health, material reuse, renewable energy and carbon management, water stewardship, and social fairness.
This category award is significantly meaningful, as the only shortlisted brand from Asia this year, AROMASE will continue the concept of "Missing corner" reminder to withdraw the attention on our scalps and mother earth.
7 features / 7 treasures
Every bottle of AROMASE starts from here, the 7 features is cornerstone of AROMASE , AROMASE insists on the world standard which is much more crucial for the healthy shampoo.
Not just like some marketing language might saying free of one or two harmful substance. AROMASE practices "7 features" consistently to indulge customers by every shampoo for scalp.
SLS free
Artificial colouring free
Low pH - below 5.5
Amino acid base
Dimethicone free
Soap free
No chemical preservatives (No MI, MCI, Paraben).
AROMASE as the leader in scalp care, is a Taiwan scalp care brand, offering innovative scalp care experiences with immense affirmative results. While establishing AROMASE brand mission, we clearly declare that "solving scalp problem" is our belief.
At the heart of ARMAOSE is the idea of growth. By reducing a piece to its essence, we create natural hair care products that convey refresh experience and trustworthy solution. Make life simpler and better.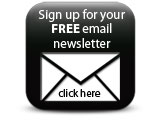 Find out more about AROMASE here.
Companies