ASAPS elects new President
James Grotting has been named as President of the American Society for Aesthetic Plastic Surgery Grotting was elected for the position for the 2015/2016 term. Grotting is a board-certified plastic surgeon and a clinical Professor of Plastic Surgery at the University of Alabama at Birmingham.
"While it has been an honor and privilege to have served as ASAPS President for the past year, I can think of no better colleague to hand the reins to than Dr Grotting," said Michael Edwards, MD, Immediate Past President of ASAPS. "A noted lecturer, teacher, clinician and true thought leader in our specialty, he will use his educational experience and fair, balanced judgment to lead The Aesthetic Society in shaping the aesthetic landscape."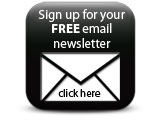 "I am humbled by the trust the members of The Aesthetic Society have placed in me to lead our organization and look forward to working with the Board, members and staff to advance the mission of The Aesthetic Society," added Grotting.