ASA bans 'irresponsible' lip filler ad
More young women and teenager are adopting the 'Kylie Jenner' lip look as lip fillers and Botox become more accessible
The Advertising Standards Authority (ASA) has banned a lip filler advert published by skin clinic rtwskin after deeming it 'irresponsible'.
The ad in question was published in Index Magazine by the Tunbridge Wells-based clinic with the caption: 'Is your daughter beginning to take an interest in LIP FILLERS?'.
The copy also alluded to dermal fillers being as common to a beauty regime as women visiting a hair salon.
The complainant challenged the language was encouraging children to undertake procedures and undermining their body image.
rtwskin argued its clinic was doctor-led and due to an increase in consultations with young customers for the treatment, it wanted to appeal to perspective clients.
It also told the ASA the advert was written by a 20-year-old member of staff after expressing concerns from her peers.
The ASA upheld the complaint due to the health implications of the new 'on-trend' cosmetics treatment.
Meanwhile, it deemed the text created the impression that risks of lip fillers are only associated with procedures carried out by unsuitable practitioners and was 'normal' for teenagers.
rtwskin has been warned not to present lip fillers as normal and safe for young women and teenagers.
The Kylie Jenner look
Getty Images
The cosmetic dermal filler treatment has become a common treatment among young women and teenagers.
This has largely been blamed on the influence of celebrities publicly parading their plumped lips on social media, from Kylie Jenner to Ellie Goulding.
Demand has gained so much traction in the UK, that Superdrug is now offering Botox procedures to customers over 25-years-old in its stores.
Figures from 2018 show Botox and dermal fillers are now a multi billion pound industry and account for nine out of ten cosmetic treatments in the UK, according to Harley Street Aesthetics.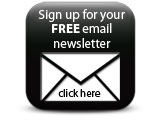 Companies