ASA bans plastic surgeon's ad starring fashion blogger
TV ad staring That Pommie Girl must not appear again following upheld complaint
The ASA has upheld complaints made against a TV ad for cosmetic surgery clinic Transform. The ad appeared in April earlier this year and featured fashion blogger Sarah Ashcroft but must not appear again in its current form. The ASA said that the ad breached BCAP Code rules on social responsibility and harm and offence.
The ad showed 21-year-old Ashcroft, who blogs as That Pommie Girl, talking about her experience with breast enhancement surgery. In the clip, she says: "I never really looked at any part of my body past my neck, because it wasn't something I liked." The blogger goes on to explain how she spent hours researching breast augmentation and eventually had the procedure at the Transform Clinic.
Ashcroft explains the impact the surgery has had on her life, in the short clip. She says: "I feel like a new person, from having nothing then to looking at yourself with boobs, it was the weirdest thing."
The complainant believed that the ad was exploiting young women's insecurities and implied that breast augmentation would make them feel more confident and popular. They challenged whether the advert was harmful to those under the age of 18.
Transform disputed this claim, stating that its ad "reflected the emotion and physical outcome experienced by Ms Ashcroft" and highlighted the on-screen warnings shown during the ad. The clip was also only ever showed on TV after the 9pm watershed in the UK.
However, the ASA maintained that the blogger would have a direct appeal to young women and teenage girls. It was also concerned that the negative thoughts Ashwell had about her body before the surgery would encourage viewers to think about their own insecurities. The ASA appreciated that the ad did not link Ashcroft's popularity or success to the surgery, but understood that viewers could interpret it in this way.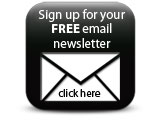 In a statement, the ASA said: "Although Ms Ashcroft's was a personal story, we considered that the ad suggested more generally that success and popularity would be enhanced by achieving an idealised body image, which could be done by "correcting" any perceived imperfections. In light of those factors, we concluded that the ad was irresponsible and likely to cause harm to those under 18."
Companies