ASA finds J&J ad to be 'neither misleading nor irresponsible'
TV ad claim that Johnson's Baby Extra Sensitive Wipes are suitable for newborn skin challenged by midwife
The UK's Advertising Standards Authority (ASA) has not upheld a complaint against Johnson & Johnson Ltd. over a TV ad for Johnson's Baby Extra Sensitive Wipes. The advert features on-screen text stating "safe and gentle for newborn skin from the very first day", which is reiterated by a voiceover stating "they put their trust in you like you put your trust in us, and that's why we promise that Johnson's baby extra sensitive wipes are proved safe and gentle for newborn skin from the very first day" and a pack shot sporting the words: "Proven safe for newborn skins from the first days."
The complainant, a midwife, challenged whether the claim that the product was proven safe for newborn skin from the very first day was misleading and irresponsible because they believed it contradicted Department of Health (DH) and National Institute for Clinical Excellence (NICE) guidelines.
In response, J&J said the NICE guideline in question, which recommends that no cleaning agents, lotions or medicated wipes should be used in the first six to eight weeks of a baby's life, was purely advisory and that there was debate among healthcare professionals on the issue due to lack of empirical evidence. It added that water alone could not remove faces, prolonged contact with which causes nappy rash. In addition, J&J cited a randomised controlled trial, which found it fair to say that the product was as safe on newborn skin as water and cotton wool.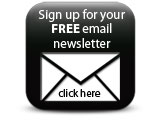 The ASA said the evidence demonstrated that the extra sensitive wipes were proven to be safe for use on the skin of newborn babies and concluded that the ad was neither misleading nor irresponsible.
Companies