ASA makes ruling on YSL fragrance advertisement
The issues investigated were not upheld
The Advertising Standards Authority (ASA) recently recieved a number of complaints concerning L'Oréal's television and video-on-demand (VOD) advertisements promoting its new Yves Saint Laurent fragrance Black Opium.
In total, 11 complaints were lodged against the advert, which features a woman waking in the night, getting dressed, running through a dimly-lit street and then turning to face a man as if to kiss him. The woman is then seen to reach behind the man to grab a perfume bottle from his hand, before spraying it onto her throat and slumping back against a wall, looking relieved.
Two of the television adverts and one VOD advert were investigated by the ASA following the complaints raised.
Nine complainants challenged whether the television adverts were irresponsible and offensive, and suitable for children to see, because "the woman's actions simulated, and therefore glamourised and trivialised, drug use and addiction", the ASA reported on its website. Meanwhile, two complainants raised similar concerns over the VOD advert.
The ASA considered the issues raised, however, they were not upheld. The ASA stated: "Whilst we acknowledged the concerns of the complainants, we considered there were no explicit references to drug use in the ads. "We considered that viewers, including children, would understand that the woman was searching for her lover who had taken her perfume and that she was relieved to retrieve it from him, rather than interpreting the storyline as simulating or alluding to drug use or addiction. We therefore concluded the ads did not glamourise or trivialise drug use or addiction." In the report, YSL said throughout the advert the woman portrayed a calm demeanour, looked fresh, bright-eyed, clean, made-up and in control. They considered she therefore did not project the image of a drug addict.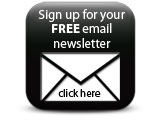 As a result of the investigation, no further action was deemed necessary.
Companies