ASOS beats John Lewis in eRetail Benchmark list
The fashion and beauty etailer also pipped notonthehighstreet.com to the post
ASOS has a strong and growing presence in beauty
ASOS has topped a list of etailers for providing an exceptional level of customer experience, beating retail rivals John Lewis and notonthehighstreet.com.
The eRetail Benchmark list, compiled by eDigitalResearch, measures and assesses consumers' digital experiences from how well a company's homepage directs a shopper to how easy it is to buy a product and the standard of post-sales care.
Fashion and beauty etailer ASOS topped the 2015 list based on last year's Christmas trading data, praised for its "inspirational" homepage and "exceptional" site navigation. Those compiling the list were also said to be impressed with the seamless experience it offers consumers across digital devices.
Second to ASOS was John Lewis, while third place was taken by notonthehighstreet.com. Scores were just 0.2% and 0.3% below ASOS respectively. In the mobile navigation stakes, H&M took the top spot with a score of 93% due to its "extremely accurate" search facility.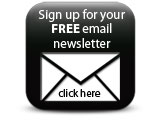 Derek Eccleston, Chief Development Officer at eDigitalResearch (edr), comments, "The end-to-end customer experience matters now more than ever and we are now beginning to see retailers invest heavily in their digital experience. A great customer journey is fundamental to a brands success and in 2016, tapping into customers emotions will become one of the only ways retailers will be able to differentiate themselves - the tools and technology are now out there to enable retailers to do this and using them to their maximum potential is key to delivery customers' expectations."
Companies