ASOS retail sales up 22%
Record Black Friday weekend and international sales boost Christmas results
UK-based retailer ASOS has reported a 22% increase in total sales over the four months ending on 31 December 2015. UK sales were up 25% while international sales increased 20%. Total retail sales hit £446.9m, compared to £365.2m in 2014.
The retailer also reported that it now has 10.7 million active customers – an 18% increase on last year's total. Average order frequency and average basket value also increased. The company also reported record sales over the Black Friday/Cyber Monday weekend.
Despite this, gross margin dropped as the company invested in warehouses and new technology. The retailers profits also dipped after the introduction of zonal pricing – varied pricing in international markets based on real-time currency rates. The new pricing structure had created discounts in line with currency volatility worldwide.
Nick Beighton, CEO at ASOS, commented: "We have traded well through peak and are continuing to invest in the future growth of the business. We are on track with our plans for the year as a whole."
In a conference call, Beighton told journalists that unseasonably warm weather in the UK has also had an adverse effect on sales. The CEO says he now wants ASOS to focus on investing in its key markets in Britain, France, Germany and the US.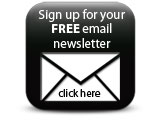 ASOS sells a huge range of fashion products, including cosmetics, with delivery available to almost every country worldwide. The brand's websites collectively attract more than 114 million visitors each month.
Companies