A.S. Watson promotes Malina Ngai to CEO
The University of Leicester-graduate joined A.S. Watson from its parent company CK Hutchison in 2001
Beauty heavyweight A.S. Watson has named Malina Ngai as its CEO for Asia and Europe.
Ngai joined the firm from its parent company CK Hutchison in 2001 and was appointed to the position of Chief Operating Officer in 2013.
Prior to joining CK Hutchison, she served in a number of leadership roles across investment, sales operations, marketing and international buying.
Commenting on Ngai's appointment, Dominic Lai, A.S. Watson's Managing Director, said: "Malina has been instrumental in formulating the group's customer strategy, driving digital transformation, business analytics, as well as developing strategic international partnerships with top suppliers and technology companies.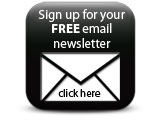 "In her new role as CEO of A.S. Watson and Group COO of A.S. Watson, Malina will continue to support me in formulating growth strategies, work closely with all operating businesses in executing the strategies to deliver the group vision in sales and profit, and building a truly customer-centric organisation."
---
---
Companies