A.S. Watson teams up with Infosys for tech partnership programme
The US-based consulting and technology company will contribute its knowledge in artificial intelligence and data science to the Superdrug owner's ongoing digital transformation
A.S. Watson Group, the owner of health and beauty retailers Superdrug and The Perfume Shop, has announced its partnership with leading consulting and technology company Infosys, continuing its ongoing strategy to expand its digital capabilities.
Infosys will provide services across data science and artificial intelligence for the retailer's next-generation digital marketing platform, as well as contributing its experience in the retail industry and understanding of global markets.
Ravi Kumar S, President and Deputy Chief Operating Officer of Infosys, said: "It is imperative that companies embrace digital technologies if they want to stay relevant and it is inevitable especially in the highly competitive and dynamic retail industry.
"We are pleased to partner with the A.S. Watson Group in their digital transformation journey."
The collaboration is the latest in A.S. Watson's Technology Partnership Programme, which has seen the company partner with several technology companies in a bid to enhance its business and customer service.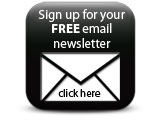 The company's first wave of partnerships, announced last year, included Microsoft, Overlab and EPAM.
Companies