A.S. Watson to create nine new mobile apps for Asian market
Mtel appointed new mobile partner in Asia
AS Watson eLab has announced the appointment of Mtel as its Asia mobile solution partner for the next three years.
Mtel has been tasked with delivering nine mobile apps for AS Watson eLab in Asia throughout 2016. Since 2014, AS Watson has invested $60m in developing its online technology to improve digital experiences for its customers and forge better relationships. The company launched eLab in 2015 as a separate functional team with offices in Hong Kong, London and Milan.
AS Watson recently announced a 47% increase in online sales in Europe and it is keen to build upon this success, recruiting new digital partners in the region to help further growth.
This new partnership with Mtel will help accelerate digital strategy in Asia. Malina Ngai, Chief Operating Officer at AS Watson, said: "In Asia, the Watsons brand in particular is the most trusted health and beauty retailer brand, and our core customer groups across the region are increasingly mobile savvy. I believe that Mtel expertise can support us to stay relevant to our customers and further strengthen our relationship with them. The nine mobile apps that we are building this year will all have mCommerce function and also allow customers to carry a mobile loyalty card."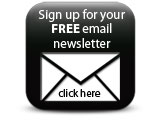 Willy Wong, CEO of Mtel, added: "While many companies look at mobile app development as a project, it is evolving into a strategic tool for consumer brands to engage its customers. I am pleased to create a long-term partnership with a successful international retailer lie AS Watson who sees mobile as more than a one-off project. Our initial scope is in Asia and I am confident that we will help AS Watson to make a difference in the role mobile plays in their business."
Companies