AXE encourages confidence in teens with new Marvel film
The campaign was inspired by the brand's Ice Chill products
Men's fragrance brand AXE has teamed up with multi-billion dollar media franchise Marvel for its latest marketing push.
The new campaign, inspired by its Ice Chill products, aims to encourage confidence in teenagers and will run over a five-part series.
In traditional Marvel style, The Fresh-Men story features five cartoon teenagers with superpowers navigating their way through high-school with their hidden talents.
"Comic books are awesome storytelling vehicles for our teen fans, so working with Marvel was a no-brainer," said AXE Brand Director, Mark Lodwick.
"AXE believes attraction and confidence are powers guys can tap into every day to be their best selves, so creating a team of young superheroes who routinely flex their confidence when facing adversity is a perfect way to reinforce this belief."
Through its recent partnerships, AXE has made a conscious effort to involve its key customers with the brand.
Earlier this year, the Unilever-owned brand partnered with gamer and influencer FaZe Clan Cizzorz to help one undiscovered gamer reach a wider audience.
Meanwhile, last October it collaborated with music platform SoundCloud to help aspiring musicians break into the industry.
For this marketing venture the brand has rehired rapper and actor SuperDuperKyle for a cameo in the film.
Fans will also be able to stream the soundtrack, produced with Mass Appeal.
The mixtape will feature original songs inspired by the characters and their superpowers.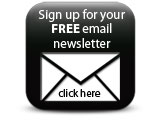 Lodwick added: "By creating a mixtape, we drew on our fans' love of hip hop to further explore these characters and extend the experience, fun and enjoyment of the Fresh-Men to our fans."
Companies