AXE promotes positivity with new campaign You're Gold
The campaign introduces the Unilever-owned brand's new line of body sprays
Male-grooming brand AXE has released its new You're Gold campaign.
The campaign has been launched to reveal the brand's new line of body sprays and promote positivity among men.
The collection contains Gold, Gold Fresh and Gold Original, which are being promoted with three TV ads: Epic Trip, Hanging High Five and Rush Hour.
You're Gold is an extension of AXE's Find Your Magic campaign, created to give men confidence in their appearance.
AXE has also announced its 'gold squad', a selection of celebrities who have teamed up with the brand to promote the range.
This includes: Rapper Lil Yachty; professional basketball player Brand Armstrong; Youtuber Markiplier; and recording artist Danny Ocean.
"My music is all about staying positive and being yourself," said Lil Yachty.
"We're all gold, but it's hard to always remember that when the pressure's on. This project with AXE is about staying fresh when the pressure is heavy.
"Forget the naysayers and own it."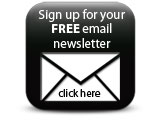 Customers will also have the opportunity to trial the products on the brand's Goldmobile its first mobile sampling point.
Companies