A joint effort: Thedrug.store opens doors to second dedicated CBD pop-up
The new store can be found in London's prestigious Notting Hill district
Following the launch of its first CBD pop-up store on London's King Road, online retailer Thedrug.store has opened a second dedicated shop in the UK capital's Notting Hill region.
Located on the corner of prestigious Westbourne Grove, shoppers will be able to test products from brands including Medterra, Dr. Kerklaan, Floré, Kat's Naturals, Myaderm, Yuyo Botanics and Lucent Botanicals.
The.drugstore also aims to educate its customers on the benefits of using CBD-based products.
CBD oils are said to relieve inflammation, pain relief and reduce anxiety, according to health information site Healthline, and have been gaining significant traction in the beauty industry for the last few years.
Commenting on the new opening, co-founder Clemens Böninger said: "After the success of our King's Road pop-up it only seems natural to continue in Notting Hill.
"Our first store helped us to learn about our customers in a way we couldn't online."
He continued: "With a product like CBD, customers are often unsure about what might be right for them.
"While online stores are great for customers who know what they want, bricks-and-mortar spaces have proven a great tool to shift the understanding and perception of CBD."
Meanwhile, Böninger's co-founder, Johan Obel, hopes to eventually open a permanent physical store.
He said: "After building our online business and using this to educate and supply quality CBD products for consumers, these pop-ups are a first step towards opening a permanent high-street location where we can continue to share reliable expertise on CBD."
Customers can visit the store until 11 April.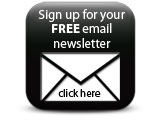 Companies