A solution for every need with Induplast Packaging Group
Induplast Packaging Group has over 500 products in their catalogue
Induplast Packaging Group has over 500 products in their catalogue including sticks, roll-ons, lip sticks, jars, make-up containers and rigid tubes that represent the perfect synthesis between advanced technology, research of materials and design.

They take care of every detail to create packaging capable of representing and strengthening the personality of your brand.
Your tailor-made packaging
The manufacturing flexibility and in-house customisation department allows you to create a packaging that meets your exact functional and aesthetic needs.

Offset printing, screen printing and hot stamping offer infinite decoration possibilities with impeccable quality.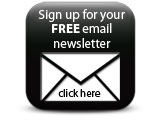 Discover the catalogue here.
Featured Companies