Account Manager – Suffolk - Salary DOE
Recruiting for experienced Account Managers to help further our growth
Due to our continued growth, Herrco Cosmetics have an exciting new opportunity for you to join our fantastic product development team as a Account Manager in Halesworth, Suffolk.
Are you experienced in beauty NPD and passionate about the cosmetic industry?
We are recruiting for experienced Account Managers to help further our growth by delivering complex projects to some of our key clients. Using your experience and beauty knowledge to nurture and develop accounts, you will explore potential new market opportunities with key clients and deliver exciting and ground-breaking products across bath, body, haircare and skincare.
You will create and develop commercially viable concepts with our innovative technical team. You are a natural at developing strong relationships, liaising daily with all internal teams to manage and brief progression, a tough negotiator and able to develop long term relationships with suppliers working to financial targets.
This is an amazing opportunity for a person with strong organisational skills, excellent attention to detail and exceptional interpersonal skills.
We are offering an amazing package so if this sounds like the perfect match for you, please apply today.
How to Apply: Please email HR@herrco.co.uk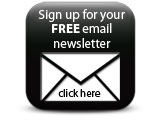 Company: Herrco
Website: http://www.herrco.co.uk/
Job Title: Account Manager
Location: Halesworth, Suffolk
Instruction on how to apply: Email - HR@herrco.co.uk
Companies