Account Manager – Creative Beauty Brands – £25-35k – South West England
Taking key account responsibility for major licensed and retailer relationships
This is a superb opportunity to join a leading beauty brand designer and product development business with an impressive track record as they continue to grow.
Taking key account responsibility for major licensed and retailer relationships you will take ownership of the multiple critical path projects focusing on the gifting category, managing orders and product development projects across the manufacturing process via internal and external teams, through to delivery and beyond.
Being the hub you will be building and maintaining respected partnership relationships with key buying and brand teams and work with them in commercially developing new product opportunities and ensure that they stand out instore.
It will be essential that you are passionate about the beauty sector and have worked within toiletries and cosmetics, private label or brands, or closely related product categories and have played a key part in successful commercial product development projects.
As part of a large commercial and NPD team you will help to support and develop others and set standards of excellence, helping in the continued growth and success.
Personality and enthusiasm are key but this must be balanced with solid academics and a sound business mind. We can offer you superb offices and a chic and funky environment to excel in.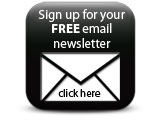 If this opportunity has grabbed your attention then please forward your details so they can be considered and developed further to Nigel Venables at VPss; nvenables@vpss.co.uk 01473 685588
Companies