Account Manager – London £40 – 45,000 plus bonus
Have you experience looking after international accounts in a fast-paced environment?
Are you a whizz with numbers and analytically strong?
As an experienced Beauty Account Manager you will assist in the development of an effective strategic sales and promotion plan with a clear vision on short term and long-term goals. You will work on the planning and execution of new product launches and will be responsible for the recruitment and management of sales consultants internationally.
You will have experience with high street and on-line retailers such as ASOS, Net a Porter, M&S, Space NK and Selfridges.
You will provide monthly productivity reports and be responsible for budgeting and forecasting while overseeing the supply chain through forecasting and delivery.
Being entrepreneurial you live and breathe the next sale, you are constantly looking for opportunities with existing and new accounts.
To lift up your career, apply now!
(Ref AE1093).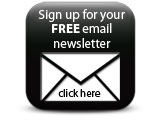 Email your CV to ae@arthuredward.co.uk or contact:
Heidi Bannister 01183 778 393 / 07747 792 272 / heidib@arthuredward.co.uk
Ana Filipa Calado 07792 958 152 / filic@arthuredward.co.uk
Melissa Shifrin 07803 504 100 / mels@arthuredward.co.uk
Holly Stanley 07384 256 771 / hollys@arthuredward.co.uk
Ben Ford 07710 392 825 / benf@arthuredward.co.uk
Christina Krajewski 07342 883 457 / christinak@arthuredward.co.uk
Joseph Bannister 07546 435 243 / joeb@arthuredward.co.uk