Account Manager – London – £40,000
Work with the operations and sales team to forecast revenue streams and evaluate sales and marketing plans
Do you have FMCG brand Account Management experience?
Can you evaluate your retail and wholesale accounts to highlight new opportunities?
Joining this FMCG brand you will work with the operations and sales team to forecast revenue streams and evaluate sales and marketing plans.
It will be your responsibility to complete daily/weekly/monthly/annual sales and evaluation reports for retail and wholesale accounts, demonstrating an understanding of the accounts, interpreting the data and thinking of solutions to drive the business forward.
You will use your brand and sales insights to plan, coordinate and execute new product launches with the internal team and retailers to achieve optimum opportunities and results.
Knowing your market, you are constantly keeping up to date with trends and innovations to ensure your brands are leading not trailing behind.
If you are an experienced Account Manager within the FMCG industry apply today.
(Ref AE1074).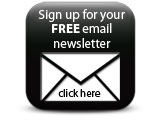 Email your CV to ae@arthuredward.co.uk or contact:
Heidi Bannister 01183 778 393 / 07747 792 272 / heidib@arthuredward.co.uk
Ana Filipa Calado 07792 958 152 / filic@arthuredward.co.uk
Melissa Shifrin 07803 504 100 / mels@arthuredward.co.uk
Holly Stanley 07384 256 771 / hollys@arthuredward.co.uk
Ben Ford 07710 392 825 / benf@arthuredward.co.uk
Christina Krajewski 07342 883 457 / christinak@arthuredward.co.uk
Joseph Bannister 07546 435 243 / joeb@arthuredward.co.uk