Account & Product Project Manager – Creative Beauty Brands – £25-35k - Gloucestershire
Support all areas of NPD, innovation and product compatibility
This is an excellent opportunity to join a premium beauty product, full service, contract manufacturing partner who with leading beauty brands.
Your experience would have covered working with, negotiating and challenging, various supplying agencies, piecing together complex and innovative components across varied processes and ensuring that the materials, artwork and manufacturing techniques all work together from concept to shelf, ultimately developing quality and functional packaging to briefs.
Working closely with internal teams you will support all areas of NPD, innovation and product compatibility whilst ensuring first line production runs and trials go to plan, resolving any technical issues that arise.
Leading a small packaging team our ideal candidate would have worked in the health & beauty / personal care / pharmaceutical OTC sector and have detailed knowledge of all materials, componentry, print technology, waste regulations and applications being able to write detailed packaging and packing specifications along with being hands on, assisting first line runs and helping to resolve packaging related manufacturing issues.
A strong education supported by a Diploma in Packaging Technology would be ideal but we will seriously consider your years of hands on experience too.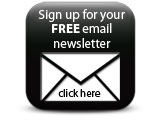 If this opportunity has grabbed your attention and you have the right background and experience then please forward your details for a speedy and professional response to Nigel Venables at VPss; nvenables@vpss.co.uk 01473 685588
Companies