Achieve instant skin smoothing with Prolevis
Croda, a global speciality chemical company, is delighted to announce the launch of Prolevis, a new high molecular weight protein hydrolysate that is able to instantly smooth the skin, visibly reducing the appearance of surface wrinkles and imperfections.
Whilst consumers are increasingly aware of the ageing effects of their daily routines, for many the prevention of fine lines and wrinkles is too late. With the rising popularity of the selfie placing increasing scrutiny on appearances and photo-shopped images driving the desire for picture-perfect skin at all times, consumers everywhere are looking to minimise the micro-signs of ageing.
With up to 75% of consumers highlighting that Prolevis gave them instantly smoother looking skin, it is the obvious choice for skin care formulations. With customisation and personalised products on the increase, Prolevis is able to capitalise on this trend by delivering a range of functional anti-ageing claims depending on its level of inclusion, including consumer-perceivable skin smoothing, tightening and firming.
The image above shows the high quality images taken using specialist VISIA imaging equipment, demonstrating that after one application, Prolevis is able to impart an instant visual reduction in the appearance of fine lines and wrinkles.
VISIA is a registered trademark of Canfield Scientific, Inc.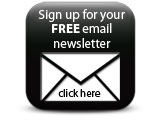 For more information, contact karen.narey@croda.com.
Companies