Active Beauty launches PrimalHyal Gold, the first oil base compatible hydrated hyaluronic acid
Givaudan Active Beauty extends its hyaluronic acid range with the launching of a new active cosmetic ingredient called PrimalHyal Gold at Cosmetagora, stand 55-56, in Paris.
64% of our skin is made of water. This water content is constantly maintained in our skin by means of specific macromolecules, hyaluronic acid (HA) being the major one.
The skin barrier and its HA content can be negatively affected by age, leading to skin dehydration. This is why the #1 benefit expected by worldwide consumers from a cosmetic product is hydration, with a rising demand for even greater performance and long-lasting properties.
Due to its very high water solubility, it is complex to add HA, even under dry in powder form in oil based formulas such as make-up applications. Active Beauty is now offering PrimalHyal Gold: a new technological solution produced by means of sustainable manufacturing processes (biofermentation) which allows to incorporate hydrated HA in oil-based formulas such as pressed powders, body oils, suncare oils, lipstick, lip glosses, mascaras, balms and any anhydrous formulas.
Having a recognised expertise in HA, the research of Givaudan Active Beauty has bridged the gap between formulation needs for new oil soluble ingredients and active compounds. A specific molecular weight HA (<50 kDa) is incorporated into a micro emulsion to create PrimalHyal Gold. It increases by +45% the amount of total water in lips and +50% of free water, whereas the placebo totally loses its efficacy after 8 hours.
Ophélie Bourgon, Marketing & Technical Support Manager, said: "Our PrimalHyal Gold is one of our latest innovation in hyaluronic acid in which Givaudan has a huge legitimacy. It is a real revolution for formulators working on colour cosmetics because it will enable them to create new range of products with esthetics and care benefits. It reflects also our deep willingness to offer to our clients a new innovative product to inspire them to craft the end-products of the future."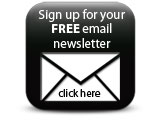 PrimalHyal Gold arises from the same technological basis than the recently launched self-tanning ingredient Vegetan Gold, the Sepawa 2016 Gold innovation award. Both of these ingredients offer new opportunity for the cosmetic brands to imagine new range of products with gorgeous texture and noteworthy benefits for the end-consumers. Let your imagination run wild!
Featured Companies