Adventure awaits with the Pure Beauty Awards UK 2020 - now open for entries
The beauty industry staple event is open for entries from new beauty products available to purchase within the UK
Take a trip along the yellow brick road with Pure Beauty as it embarks on its journey towards the 2020 UK Pure Beauty Awards.
The theme for this year is 'Emerald City', reflecting the wonderful and imaginative creations to come out of the beauty industry over the past 12 months.
There are 40 categories available this year.
Lucy Tandon Copp, Editor of Pure Beauty, said: "This year the beauty industry has had to adapt in ways that no-one could have prepared for.
"Despite this, so many brands and manufacturers have continued to place innovative new launches on the market that meet the changing needs and wants of consumers.
"From hand sanitisers to products that help consumers look and feel great – and have fun – I am really looking forward to seeing all of your entries this year, and to your brands getting the recognition they deserve."
Brands have until 3 July to enter online, and all shortlisted products will be featured in the September issue of Pure Beauty magazine.
Pure Beauty's readers and Cosmetic Business subscribers will then be invited to vote for their favourites to win.
Brands will be able to share the journey with their customers at a time when we are more digitally connected than ever before.
How to enter?
1. Go to purebeautyawards.com to enter your most innovative products or ranges launched between July 2019 and July 2020.
2. Review the 'Award Categories' list before you start your entry along with the description for each category and choose the category(ies) that suit your product or innovation best.
3. To enter, simply click on 'Enter' and complete the awards entry form.
Sending samples
The awards usually ask to send one full sized sample per entry, however, the Pure Beauty office is currently closed.
Please refrain from sending any samples until we reopen (this will not affect your entry).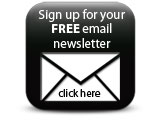 For more information contact us via email or call +44 (0) 207 193 6701