Aesop's first foray into SPF skin care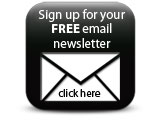 Melbourne-based skin and body care brand Aesop has launched its first moisturiser claiming sun protection, Sage & Zinc Facial Hydration Cream – SPF 15. According to Suzanne Santos, product advocate, Aesop, "the core of the product is its moisturising properties" and it functions first and foremost as a day-time moisturiser. The formulation, said to be ten years in the making, contains tocopheryl acetate – a form of vitamin E – to assist with hydration, antimicrobial sandalwood, to help promote skin clarity and sage leaf extract, which calms and soothes skin.
SPF protection comes courtesy of micronised zinc oxide, which coats the surface of the skin – without leaving white marks – and reflects sunlight.
Aesop's founder and director, Dennis Paphitis says the moisturiser is "easy to apply" and "has none of the heaviness that zinc products traditionally do".
Sage & Zinc Facial Hydration Cream – SPF 15, which comes in a 40ml screw-top tube or a 60ml glass jar, recently launched in Australia, and will be available in Europe, North America and Asia from March.
Companies